"MyBetterWeb helped us set up the campaign, build highly converting landing pages and they manage our campaigns constantly. We get many of leads a month and couldn't be happier with their service!" - trekkingtopnepal.com
Reduced load time
Low bounce rate
Mobile friendly
Adjustment on any browser
SEO optimized
Increase the number of visitors
Price: from $600 / MYR2500
Accelerated Mobile Pages (AMP) has greater SEO visibility on mobile devices
The mobile users are growing day by day and AMP 85% faster than non-accelerated mobile pages. The principle benefits of accelerated mobile pages are that they are faster loading pages for mobile users. It reduces load time, decreases bounce rate, provides enhanced SEO and can easily adjust to any browser. While many website owners are looking to implement Google AMP pages, there are good reasons for you to implement it earlier than others.
The Google AMP web design
An accelerated mobile page is a light form of a web page which is architecture for mobile devices. They are created by cutting down the amount of JavaScript and HTML that is used in creating the website. Our AMP developers are using the bare minimum amount of HTML and CSS for creating your accelerated mobile pages design.
Better customization, the best possible performance of your site
In order to have a better user experience and user interface for mobile devices, you need to have a new standard for building websites. Google Accelerated Mobile Pages is the new way to target your audience using mobile devices. The AMP can make your site rank higher on Google and can manage SEO with adding many benefits. The implementation of AMP will tend to work great and is used by many SEO Company across the world. The AMP is available with super-powerful content management system which reduces the loading time.
How is Google AMP website works?
1. Load web pages faster
If AMP is used while creating your website, your web pages will get loaded quite faster. This will enhance the experience that your users get from visiting your website and this creates your good image.
2. Increase in number of visitors
If AMP is applied to your website, as said earlier your web pages will load faster. This gives an outstanding experience to the users when they visit your website. This makes them remain on your website for more time. This also increases the number of visitors to your website.
3. Increase in conversion rates
If you have a website with AMP, you will definitely experience increase in conversion rates. This is because as your web pages load faster, visitors will remain on your website for more time. As a result, the visitors will visit more web pages on your website and they may get convinced to buy products/services. This certainly increases the conversion rates.
4. Increase in mobile viewership
By using AMP, you will observe that the mobile viewership of your website will increase. This will in turn increase your business.
5. Increase in efficiency
If you use AMP in your website, the efficiency of your website is going to definitely improve. This will in turn improve your business and sales.
Trekking Top Nepal is a mobile optimized travel agency website with online booking function and an AMP cached version.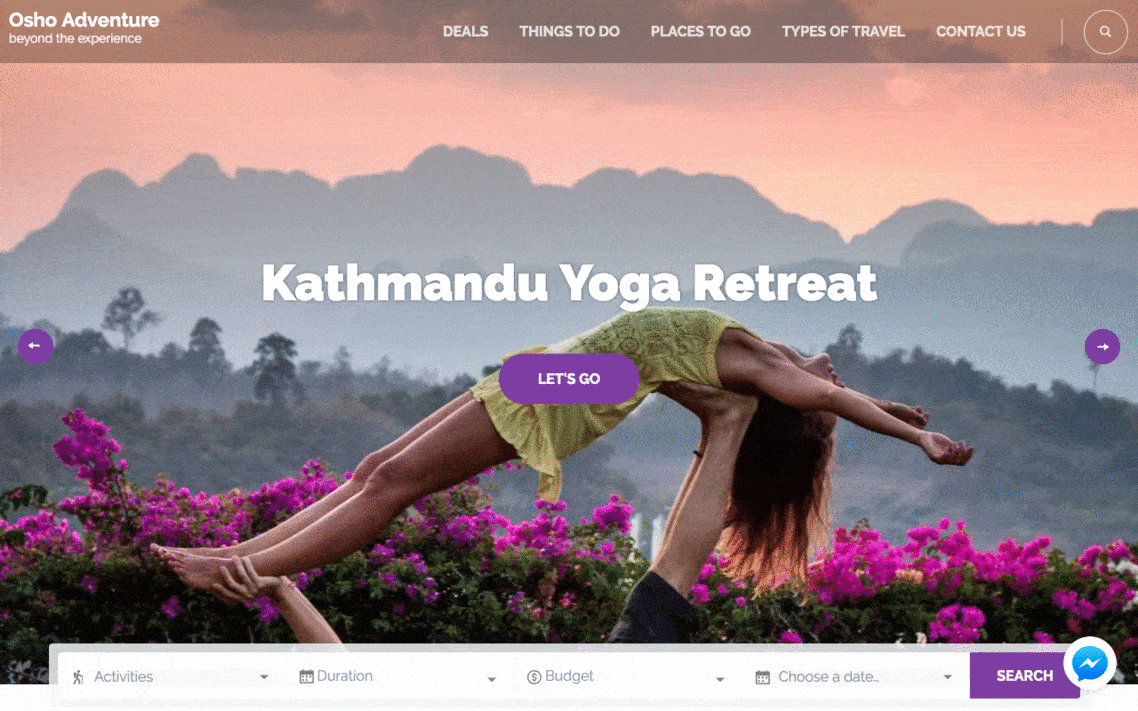 ShiShu Tours is an online tour booking website with AMP cached version.